Select from the options below to hear related stories about images in the exhibition.
---
Cynthia Oates is a retired educator and lifelong resident of Wilmington. She recounts insights about business and life in Wilmington's historically black East Side
Interview by Erin Anderson
---
Ryan Berley is co-owner of The Franklin Fountain, Shane Confectionery, and The Franklin Ice Cream Bar in Philadelphia and helped build the Franklin Fountain collection of ice cream and candy history. Ryan discusses stories revealed by the ice cream and candy store image and objects.
Interview by Kristen Semento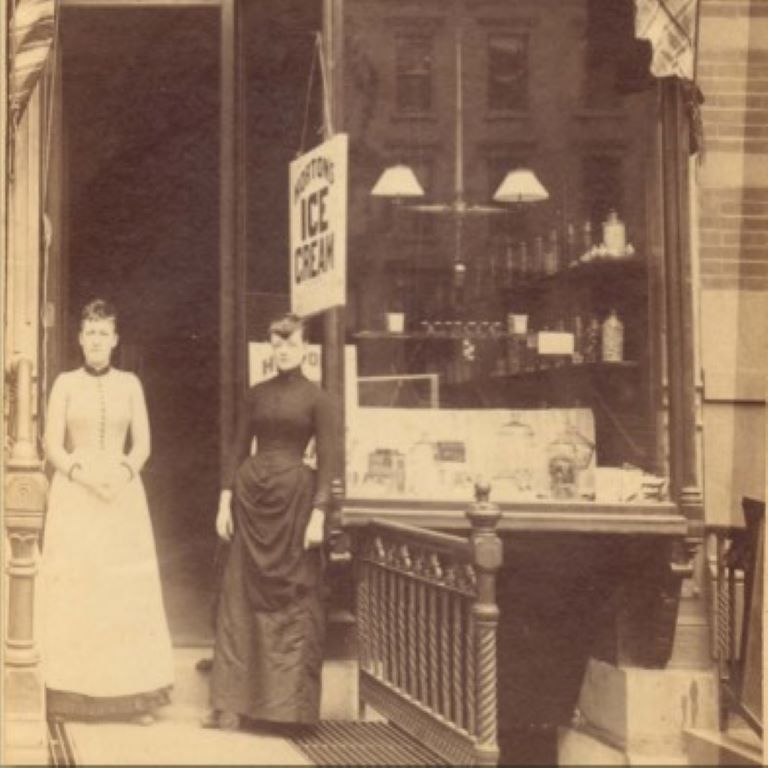 ---
Alice and Greg Sanborn from Paoli, PA discuss the history of Sanborn Photography Studio, one of Wilmington, Delaware's most prominent firms run by his father and grandfather.
Interview recorded by Nora Carleson
---
Debbie Hess Norris is Director of the Winterthur/University of Delaware Program in Art Conservation with a specialization in conservation of photography. She shares insights on exhibit photos from her perspective as worldwide as a leader in photography history and preservation.